March 2014 Yankee 30
Asian Fetish
From Wikipedia
Asian fetish is a slang term which usually refers to an interest, strong attraction or preference for people, culture, or things of Asian origin by those of non-Asian descent .The term Asiaphile is sometimes used to describe the same phenomenon
Happy and Proud to Be American
Cultural Diversity .... Yankee Gotta Have It
If you live in a major urban metro you have the advantage of living among exotic beauty
from around the world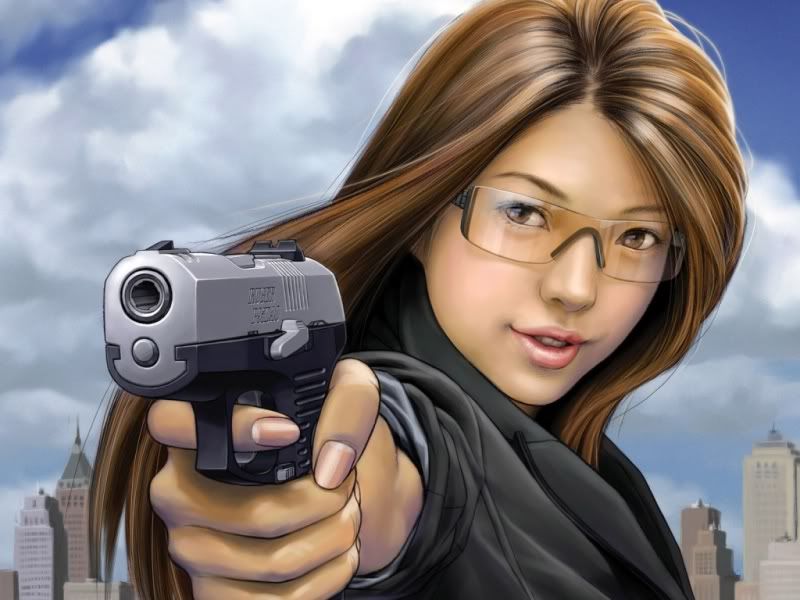 Some people "There is really no such thing as an Asian Fetish in the USA. But considering the number of caucasian men in relationships with Asian women , especially in California. there either a Asian fetish or a "White Guy with Average Looks and Above Average Money Fetish"
So you all know my Gals With Guns with fetish
(That why you're reading this, fellow Perv !!)
Now conventional wisdom says "Yankee, you're objectifying the women folk"
................ YEP ! .................
You put an Asian Lady in front of my eyes with a weapon in her hand, The WOW factor jumps
off the meter !!
....... Does anyone know how I can marry Maggie Q ? .......
So this month, we feature dial the Sights Locked On to Asian Women with Guns uploaded to our
page over the last year or so
(Psssst go here for the collection)
gunsexy.deviantart.com/gallery…